Natural Disasters
Last Minute Accidents/Illness
Convenience
Busy Schedule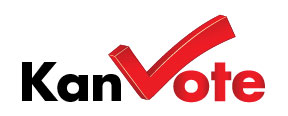 Of 1.7 million voters in Kansas, only 1 in 5 votes in August.
When the majority doesn't vote, the minority voice is loudest - and in charge.
Question:
Would you vote if a ballot landed in your mailbox, when you could take a minute to Google the candidates?
What if you had access to candidate surveys from various organizations where you could decide for yourself whether a candidate deserved your vote?